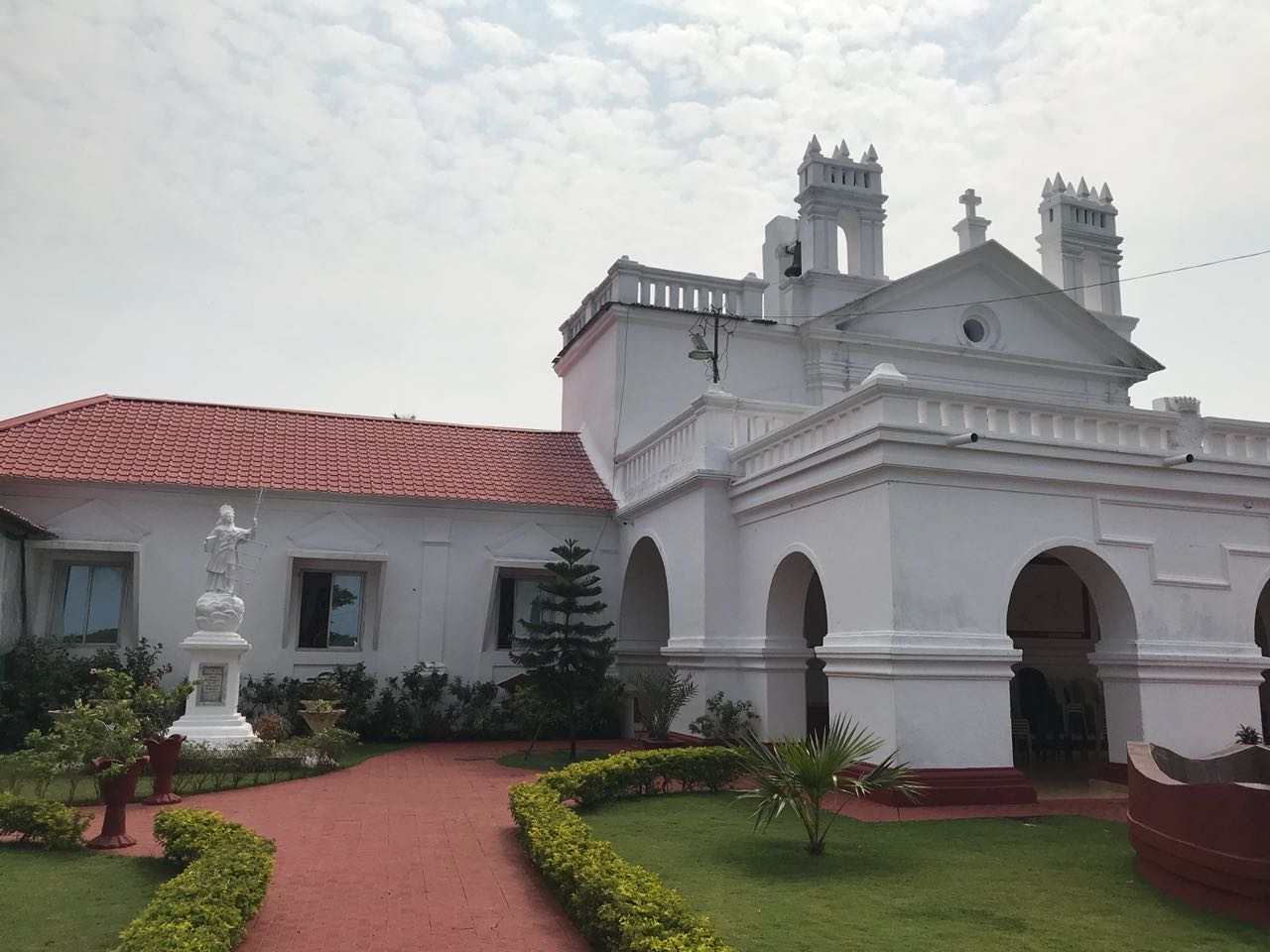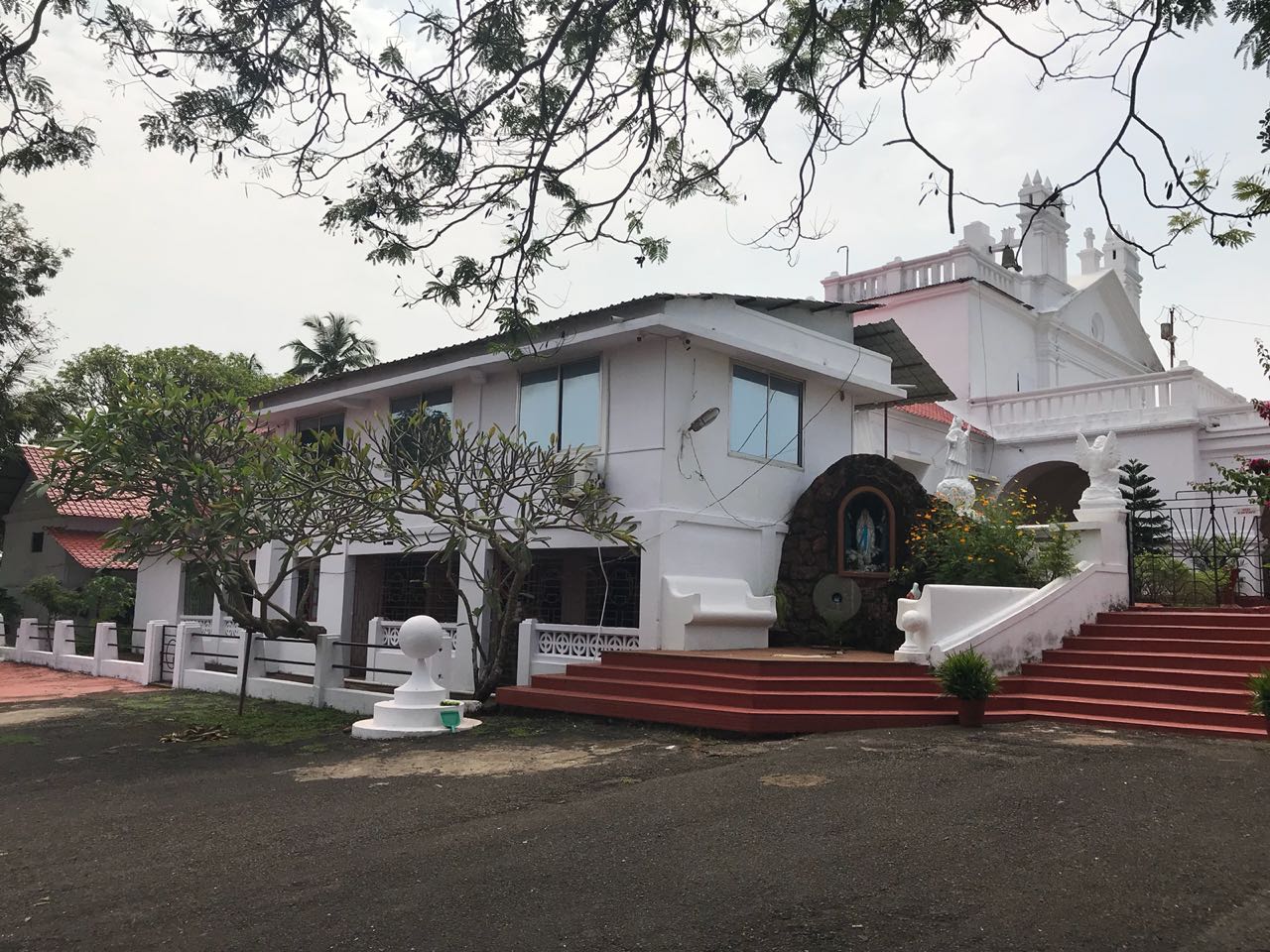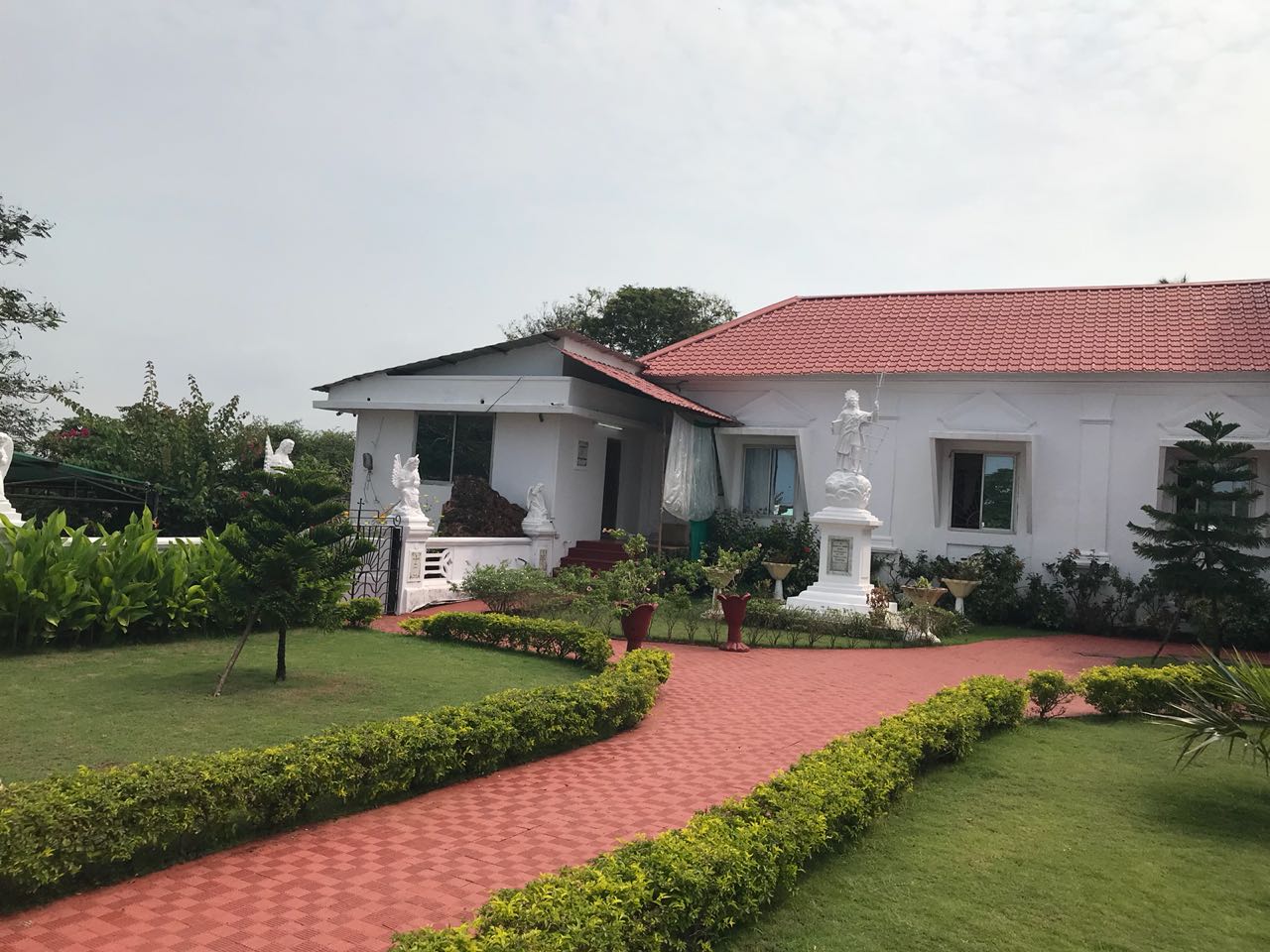 History of St. Lawrence Church, Sinquerim 
The Original chapel of St. Lawrence at Sinquerim,  the forerunner of the present church was founded in 1630 by the then  viceroy Dom MInguel de Noronha, the fourth Count of Linhares. From its modest beginnings as an ermida(built either in 1630 or 1633), meant for a handful of poor fisher folk, it now became a Church.  In 1636 he granted it to the Franciscans a few weeks before leaving Goa at the end of his term. St. Lawrence Church was apart of the Aguada fortress, water reservoir and the lighthouse.  It stood as a silent witness to the ups and downs in the political, military and economic history of the Portuguese in India as well as the changing fortunes of Padroado Portuguese do Oriente, later it became a Rectorate of the Franciscans and remained so for about half a century, roughly from the early 1720 to late 1760, when the Franciscans had to quit Bardez and the Diocesan secular clergy took over. and eventually to the transition from Portuguese colonialism to liberation and reunion with India. The feast of this Church is celebrated on the 10th of August.
Fr. Alberto Germano Saldanha who was the parish priest of St. Lawrence Church from 1952 to 1991 invited the Capuchins in 1991 to take over the reins of the Church.  Fr. David Souza Filinto, OFM Cap was appointed as the first Capuchin Parish Priest of St. Lawrence Church. Now it has become a hub of many pastoral activities, and a community exists there.
Main ministry:- ministry of presence, ministry of the Word of God, SFO, prison ministry and vocation promotion.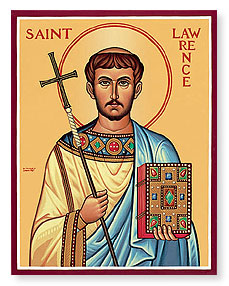 FEAST OF ST. LAWRENCE 
SINQUERIM – 10/08/2020
https://www.youtube.com/watch?v=WcQlGGXLh6I